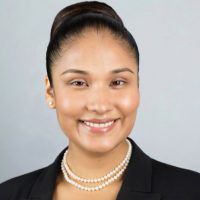 America's communities deserve meaningful engagement with a responsive government. Throughout her 20 year career as a public servant, Na'ilah Amaru's mission has been to strengthen that engagement by driving public policy and programs that effectively address the needs of diverse constituencies – from local neighborhoods to the corridors of Capitol Hill.
As a natural bridge-builder, Amaru uses her platform to connect underserved communities with their government officials, while in turn ensuring that elected leaders never forget who they were put in government to serve: the people.
With a deep understanding of the challenges and opportunities that exist across the advocacy and public policy spectrums, Amaru has rich and diverse experience in:
Managing and evaluating programs for direct service non-profits
Expanding program capacity for direct service non-profits
Designing strategic coalition-building plans for advocacy non-profits
Managing programs and supervising projects for city agencies
Leading community outreach and building community partnerships for city agencies
Advancing policy agendas of elected officials at city and federal levels
Policy and field operations roles throughout multiple city and federal election cycles
Crafting issue campaign blueprints for advocacy non-profits
State level legislative advocate for non-profit issue campaigns
Unifying Interests, Building Coalitions, and Aligning Agendas
From City Hall to the Beltway, Amaru's extensive political background has built her reputation as a diligent self-starter with a successful track record in organizational and campaign management. Within her first two months as executive director of the New York City Council Black, Latino, and Asian Caucus, Amaru redefined the role by coalescing 26 council members around one unified agenda, and adeptly balancing competing interests with shared legislative priorities.
Amaru has served as a legislative aide to U.S. Congressman John Lewis and policy advisor to former Atlanta Mayor Kasim Reed. She has also worked as a grassroots organizer, direct-service non-profit manager and public interest lobbyist, among other positions. Across each role, she has spearheaded crafting public policy, political agendas, campaign strategies, and messaging at the city, state, and federal levels.
Informing and Empowering Next Generation Leaders
Amaru is a member of the Democratic National Committee's Young Professional Leadership Council, connecting and engaging millennial voters to the Democratic Party through voter registration, political engagement, and fundraising.
Amaru also develops and facilitates workshops to support individuals to take on leadership roles in their communities. She delivers training materials designed to cultivate effective community leaders with the expertise to address community as well as societal issues, so that they are empowered to make a positive impact within their communities. She also is a consultant on issue campaigns and works with advocacy groups on their political strategies.
Advocating for Greater Civic Engagement and Women in Leadership
Whether at the grassroots or national level, Amaru passionately advocates for everyday people to step into their full power and potential by pursuing various leadership and organizing roles in their communities, as well as the non-profit and public sectors. Presently she is working with local community groups on the Let New York Vote campaign, educating and mobilizing constituents to engage in various tactics aimed at bringing voting reforms to New York.
Amaru is a vocal proponent of women claiming their place as political and social power brokers with the capacity to lead communities and create change. In 2017 she was tapped as a featured speaker at the historic Women's March, where she spoke on how to influence public policy and ensure accountability of elected officials. She was also a key founding member of the New York Organizing Committee to develop a new chapter of Emerge America, an advocacy group that recruits and trains women to run for Democratic office. She also travels across the country and serves as a national trainer with Vote Run Lead, the nation's largest and most diverse training program for women to run for public office and win.
Amaru is also a contributor to Brown Girls Guide to Politics and shares hard-earned lessons from her own journey with young women of color who are interested in entering politics with a purpose.
Advanced Education and Distinguished Military Service
Amaru earned her master's in public administration with a concentration in policy analysis from University of Texas San Antonio; a Master of Public Policy with a concentration in non-profit management from Georgia State University; and both a BA in political science and a BS in criminal justice from the University of Texas at San Antonio. Recently, she completed her third master's degree (a Master of Science in Urban Affairs) with a concentration in urban planning at Hunter College.
Additionally, Amaru is an Army veteran and ammunition specialist with distinguished service in Iraq. She was the lowest ranking soldier and only woman to receive her battalion's Soldier of the Month recognition, and also was awarded an Army Commendation medal for exemplary service.