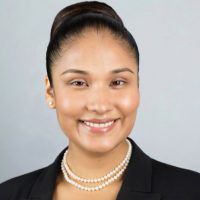 Advocacy and Policy Strategist
Consultant. Organizer. Contributing writer + commentator. Iraq veteran.
Over her 20-year career as an Advocacy and Policy Strategist, Na'ilah Amaru has seamlessly navigated the broad political landscape — from local neighborhoods to City Hall and Capitol Hill — and strives vigilantly to create more meaningful connections between state and municipal governments and the diverse communities they serve.
Due to her vast experience working within Democratic politics in both liberal and conservative states, Amaru has amassed a wealth of knowledge around how to effectively transform ideas into action, and action into policy — specifically in the areas of community engagement, issue campaigns, government relations, coalition-building, civic leadership training and consulting, and program evaluation.
Local Neighborhoods,
National Perspective
Amaru has leveraged two decades serving as a public interest advocate and Democratic operative towards advancing progressive policies across five U.S. states. Starting her career as a grassroots organizer in Georgia, Amaru has served as a policy advisor to former Atlanta Mayor Kasim Reed, legislative aide to U.S. Congressman John Lewis, and executive director of the New York City Council's Black, Latino and Asian Caucus.
At the 2016 Democratic National Convention, Amaru was selected to formally nominate Hillary Rodham Clinton for President of the United States on behalf of the Democratic Party. She joined civil rights icon Congressman John Lewis and U.S. Senator Barbara Mikulski in delivering historic speeches that led to the selection of America's first woman presidential nominee.
An active proponent of civic engagement and grassroots governance, Amaru works to help every day constituents harness their individual and collective power towards driving meaningful change. This includes preparing the next generation of women leaders to take the reins and seek out leadership positions in their communities, as well as in the public and non-profit sectors. Amaru's visible advocacy on this front resulted in her being tapped as a featured speaker at the historic Women's March in 2017, where she spoke on how to influence public policy and ensure accountability of elected officials.
Na'ilah Amaru is a trusted strategic advisor sought-after for her expertise in politics, civic engagement, and policy analysis. Watch these video highlights to see her in action.
To book Amaru for your next workshop or event, or to submit a media inquiry, reach out here.
At the 2016 Democratic National Convention, Na'ilah Amaru was selected to formally nominate Hillary Clinton…
Let's connect.
Na'ilah is available for non-profit and advocacy campaign consultations.